AquaSpy Soil Moisture Probes
We Measure the Soil Vertically


Legacy 48" soil moisture probes deliver in-depth analytics about when and where to apply nutrients generated from automated daily measurements of crop roots and soil, at 4" intervals down to 48", tailored to crop type & growing seasons
Proprietary hardware design of 12 vertical sensors creating 12 separate measurement zones of 4 inches each
Connects automatically to AgSpy cloud
Internal GPS sensor
Two cellular options
Solar powered
Crophesy is an advanced three-level soil moisture probe that can be deployed to 4, 8, and 12 inches or 8, 12, and 16 inches depending on insertion depth. The probe is completely self-contained, watertight and weatherproof, with a 5-year non-replaceable battery.
Connects automatically to AgSpy cloud
Internal GPS locator
Two cellular options
Simple 4-step installation
Use multiple sensors to get an overall view of your field's crop health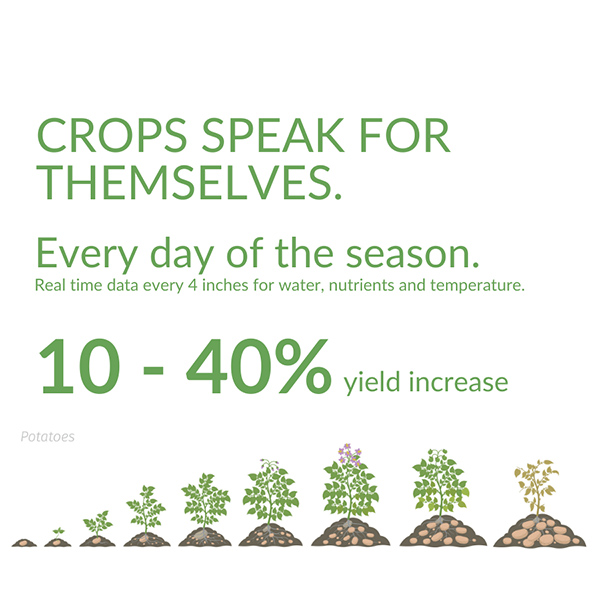 More than just a sensor; proprietary algorithms give yeild-optimizing insights for ideal fertigation
Built for the Farm
IoT connected soil moisture sensor
Works with all soil types
GPS locator
Water-tight and weatherproof
Fully encapsulated, no leakage or cracking
Manufactured in the U.S.