Order Crophesy Subscription with Wireless, Battery-Powered Probe
With Crophesy wireless, battery-powered below-ground root and soil moisture monitoring technology, growers can use a smartphone, tablet, or desktop to remotely monitor over 100 types of vegetables, trees, stone fruit, nuts, field crops and more. Select the sensor depth based on the crop's active root zone and irrigation management depth.
To place your Crophesy subscription order, select your combination of subscription duration (36, 48, or 60 months) and probe length (16, 24, or 48 inches). One wireless, battery-operated probe is included with each subscription. Batteries are non-rechargeable; estimated 5 year life.
For support and tutorials, visit our portal:
Training and resources, contact:
+1 858-880-7704
Order Crophesy today.
Multi-year Subscription with 3 Sensor Wireless Probe
16" depth
Each subscription includes 1 (one) custom tapered 24"
auger that can be used with a regular power drill.
Package dimensions:
28x5x5", 3 lbs. (includes auger)
Multi-year Subscription with 6 Sensor Wireless Probe
24" depth
Package dimensions:
40x5x5", 3 lbs.
Multi-year Subscription with 12 Wireless Sensor
48" depth
Package dimensions:
63x4x4", 4 lbs. + oversize package charge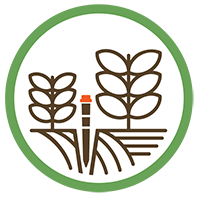 Learn more about Crophesy