AquaSpy is a soil moisture sensing and data platform that was founded in 1998 in Australia. It started off manufacturing and selling soil moisture probes but now has a data platform providing growers using drip irrigation and center-pivots with data analytics and best-practice irrigation templates. The aim is to help improve yields and reduce costs by ensuring that all inputs and nutrients are available to a crop's active root zone at the right time.
AquaSpy has raised capital from investors such as agtech VC Cultivian Ventures, UK-based technology growth investor WHEB Partners, Switzerland's Emerald Technology Ventures, Portugal's Espirito Santo Ventures, and the state of Indiana. AquaSpy has raised $16.5 million in total, and its Series B round raised $4.8 million in June 2010. The company would be open to bringing on another investment partner, if the fit was right, according to Bruce Moeller, CEO of AquaSpy since February 2009.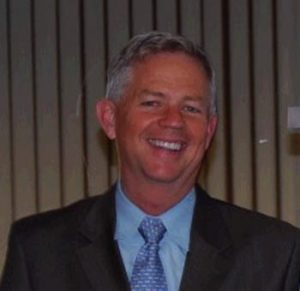 Now with technology in the hands of 3,000 subscribing farmers and agribusinesses, across 330,000 pivots, the business is coming into its own, according to Moeller. But it's been a long road to get here, he tells AgFunderNews.
You said that it's "been a long slog to get people to adopt the technology." Why is that?
Growers have been growing and watering their crops or allowing nature to water them for 10,000 years. We say the world is not flat, but then we don't think vertically. We don't think about what's going on underground or under the surface. When we look at some of the technology out there, that's doing satellite imaging, and so on, people are looking at a pivot area from above to find evidence of drought or nitrate deficiency or too much water. But when you think about roots in a crop, they are to the plants what the mouths are for us, but they don't have hands and feet like we do. They go underground and dig deep. And it's activity at that level, where the active roots are, that directly correlates to yield.
Farmers are used to thinking horizontally, but crops grow vertically, so we are having to educate them in a new way of looking at things. AquaSpy evolved to where it is today when we redid the sensors in a vertical column in 2010 and then built a communication tower to tell you where the roots are and what penetration is needed.
From selling sensors directly to farmers, the company has evolved into a B2B model and sells hardware through dealer networks. Farmers can then subscribe to your data analytics platform online. How has that changed the success of the company?
Moving B2B improved things. Typically what we've found is that if a local dealer, who has worked with local farmers, says that a technology works, the farmers will trust them and buy the tech. If I'd gone to meet those farmers alone, they wouldn't trust me. It's a trust-based business developed over generations.
We've seen that dealers selling our product for two years have quadrupled their orders, and those selling for one year have doubled or tripled their orders. We think we should double our sales, or more, each year.
How much revenue are you bringing in today?
It's under $10 million at this point, but with well over a $1 billion market to address, a market that we're definitely leading, when we get past single digit penetration, our projections are north of $100 million in revenues.
How does AquaSpy fit in with the growing number of ag big data companies coming to the fore and offering farmers not just one source of information, but several data sets?
There is a big push at the moment for aggregating big data on the farm in a sort of one-stop-shop; one sell plan analyzing lots of different reports from soil moisture, crop health and so on, and putting all these data points together for the farmer.
I personally think this is the wrong answer. I don't think the farmer can afford to pay for all those different technologies to get all the different signals and data points. The weather says to do this, underground management says to do that. It's confusing for growers.
I think we will find that the most significant correlation to yield relates to the moisture at the root zone.
Plant growth is vertical, and it's the application of moisture to the roots that has the direct correlation to yield. Other factors will contribute to it, but other metrics that many of these big data companies are tracking will fall off as farmers fail to see a direct correlation to yield. Everyone means well, but they just don't know what they don't know yet.
Agriculture is an industry that's taken a long time to adopt technology and evolve. What clouds the issue with crops and agriculture is nature versus nurture. Every time someone claims their product improves yields, a farmer will be open to it, and maybe they will get a better yield, but where it falls apart is that the farmer can say it was just a good year that year, the seed was right, the weather was good. So you need to separate both to extract the real value.
We have developed a YES score — a yield efficiency score — which just attacks the nurture part. We can track your behavior and what you do, and how that contributes to a better yield. There are lots of things you can do to stop salts build up underground near the root zone, for example, and we can then give a farmer a score on that. We think this can help separate all the noise in the marketplace.
Weather is one thing that everyone is paying big money to track and the one thing you can't do anything about.
What advice would you give to agriculture technology startups?
My advice to technology startups is to be prepared to go in for the long haul as nothing is immediate in this market. It takes time to grow, so perseverance is the absolute key to success in this market; IF you truly add value.